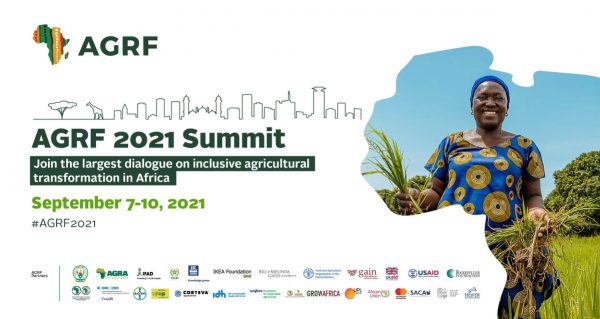 TIMING

September 10, 2021 08:00 To 17:00

address

Virtual
AGRF Summit 2021
AGRF Summit 2021: September 7 -10 2021, Nairobi, Kenya
Summit Pre-Day 6th September 2021
Theme: Pathways to Recovery and Resilient Food Systems
The evidence is clearer than ever – we need to transform our food systems, and we need to do it now.
2021 is a critical year for recovery and food system transformation. This year's AGRF Summit will explore the pathways and actions needed to accelerate this process and steer the continent towards food systems that:
Deliver sufficient and nutritious food
Do not impact the environment negatively
Create sustainable, dignified jobs, and shared prosperity for Africa.
The AGRF 2021 Summit is a defining moment in highlighting and unlocking the political, policy, and financial commitments and innovations the continent has made and that it continues to work towards achieving. It is about advancing the commitments made at the Malabo Heads of State Summit and working hard to achieve the Sustainable Development Goals.